Introduction
Xiaomi has been in the network game for a long time now. As with most product spaces it enters, the Chinese giant tends to make the biggest splash in the lower end of the market, bringing strong value offers and routers are no different. The original Mi Wi-Fi AC router was a runaway succes with its attractive price and it's still dutifully serving thousands of homes around the globe. But right now we are about to focus on the exact opposite end of the spectrum with the Mi Router AX9000.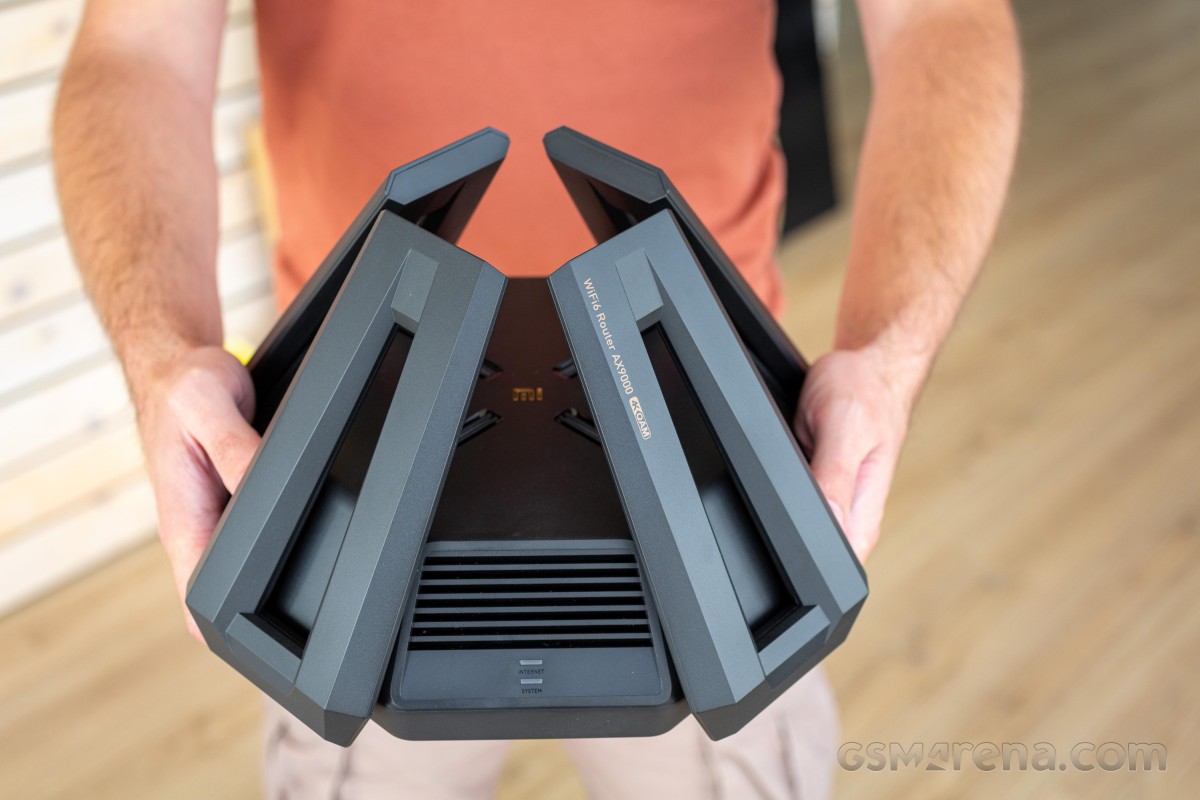 The AX9000 is a flagship monstrosity of a router that looks like a space ship, weights about as much, glows all over with LEDs and we are pretty sure it will be among the members of the ruling council once the robot uprising begin. Joking aside, it is one hell of a premium unit, offering Wi-Fi 6 support, a cumulative 9000 Mbps of bandwidth, and a tri-band setup. Some of its other features include a 2.5Gbit/s port, a USB 3.0 one and a file server, 12 independently-amplified antennas, mesh networking support and basically the full slew of Wi-Fi 6 technologies, including 4×4 160MHz channels, 4K QAM and OFDMA.
Xiaomi Mi Router AX9000 specs at a glance:
Dimensions: 270 x 270 x 174 mm, 2.05kg (2005g), 2.6kg package size.

Antennas: 12 individually-amplified high-gain antennas (2.4 GHz, 5.2GHz and 5.8GHz in each of for router antennas) and dedicated AIoT antenna.

Wi-Fi capabilities: IEEE 802.11a / b / g / n / ac / ax, IEEE 802.3 / 3u / 3ab; 2.4 GHz 4×4 up to 1148 Mbps, channels: 1,2,3,4,5,6,7,8,9,10,11,12,13; 5.2 GHz 4×4 up to 4804 Mbps, channels: 36,40,44,48,52,56,60,64; 5.8 GHz 4×4 up to 2402 Mbps, channels: 149,153,157,161,165.

Modulation methods: 11b: DSSS: DBPSK (1 Mbps), DQPSK (2 Mbps), CCK (5.5 / 11 Mbps) 11a / g: OFDM: BPSK (6/9 Mbps), QPSK (12/18 Mbps), 16QAM (24/36 Mbps), 64QAM (48/54 Mbps) 11n: MIMO-OFDM: BPSK, QPSK, 16QAM, 64QAM.
Rate set: MCS0 ~ MCS1511ac: MIMO-OFDM: BPSK, QPSK, 16QAM, 64QAM, 256QAM.
11ax: MIMO-OFDM: BPSK, QPSK, 16QAM, 64QAM, 256QAM, 1024QAM.
Speed dial: MCS0 ~ MCS11 (support 4 streams) .4096QAM.
Speed dial: MCS12 ~ MCS13 (support 2 streams).

Wi-Fi security: WPA-PSK / WPA2-PSK / WPA3-SAE encryption, Wireless Access Control (Black & White List), SSID Hidden.

Chipset: Qualcomm IPQ8072 A53 2.2GHz Quad-Core Processor + dual-core network acceleration processor 1.7 GHz NPU.

Memory: 1GB RAM

OS/Software: Highly-customized MiWiFi ROM based on OpenWRT; Web management and iOS and Android apps.

Interfaces: 1x 10/100/1000/2500 Mbps adaptive WAN / LAN port (Auto MDI / MDIX)
1x 10/100/1000 Mbps adaptive WAN / LAN port (Auto MDI / MDIX)
3x adaptive LAN ports 10/100/1000 Mbps (Auto MDI / MDIX); 1x USB 3.0 port.

Buttons: Power, Reset, Mesh/WPS.

LEDs: 8 LED indicators (1x SYSTEM indicator, 1x INTERNET indicator, 5x network port indicator, 1x X-shaped light with 16m colors and lighting effects)

Accessories: 1x Power supply ([email protected]), 1x Lan cable UDP Cat.6, 1x Manual.
If you are familiar with rourter hardware then the Mi Router AX9000 might have suddenly started to sound like a bargain, despite its $260 price. And if you are not you are probably wondering why on earth would anybody pay this much for a router.
For the latter group we have to first explain that Wi-Fi 6, despite its different name, is just the next generation of the wireless standard previously reffered to as 802.11ax. The router is still backwards compatible with older Wi-Fi standards, like 802.11ac or 802.11n and will work just fine with your legacy devices, while providing a welcome boost in transmission speeds to newer ones with Wi-Fi 6 support. You can read more about the Wi-Fi naming change from a few years ago here.
Switching to a more powerful and better-equipped router like the AX9000 can also bring about some straightforward upgrades, like better coverage and improvements in perofrmance when you have a lot of clients around your home. We'll get more in-depth on that in a bit.
Hardware and design
First let's bring our attention back to the Mi AX9000 itself and do a hardware tour. The Mi AX9000 is probably best likened to a space ship or some extremely modern fighter jet. It ships AX9000 in a massive, black styrofoam briefcase with an internal cutout to specifically house its massive body, along with a niche for its rather big [email protected] power adaptor and a short Cat.6 UTP ethernet cable.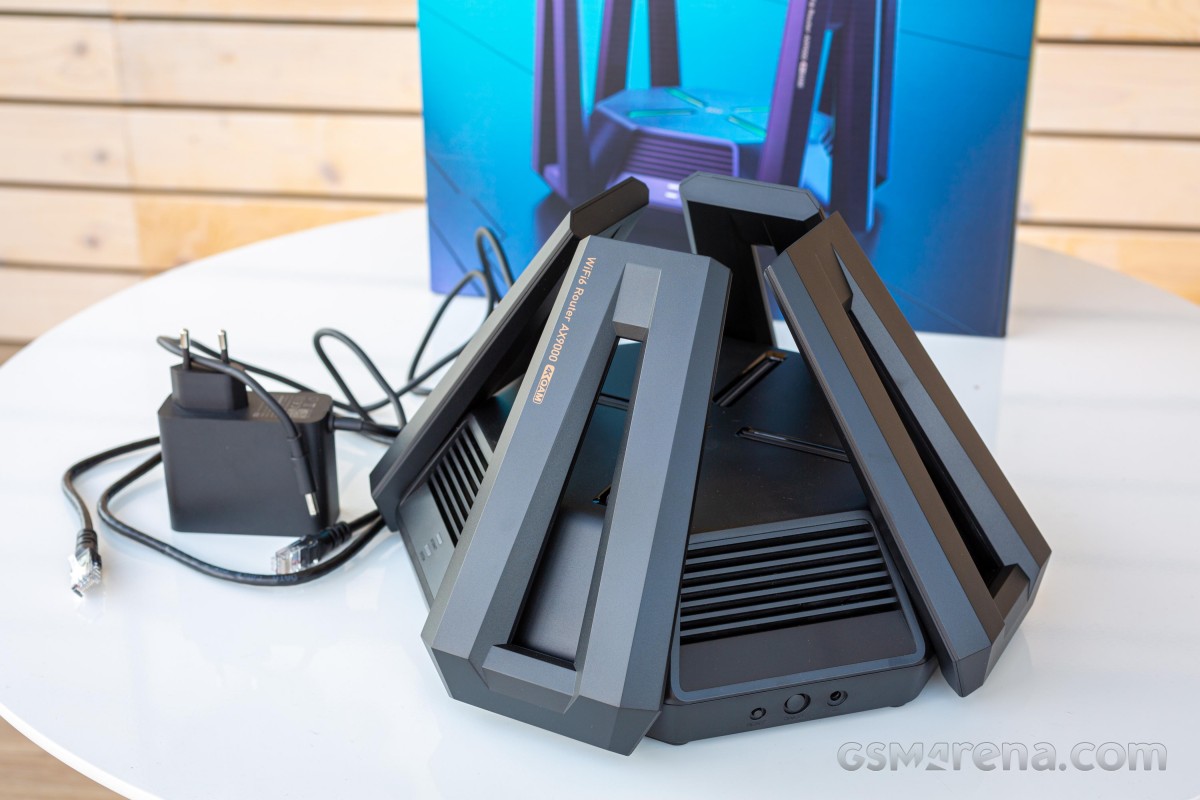 From the moment you hold the 3.6kg box you can tell that the AX9000 means business.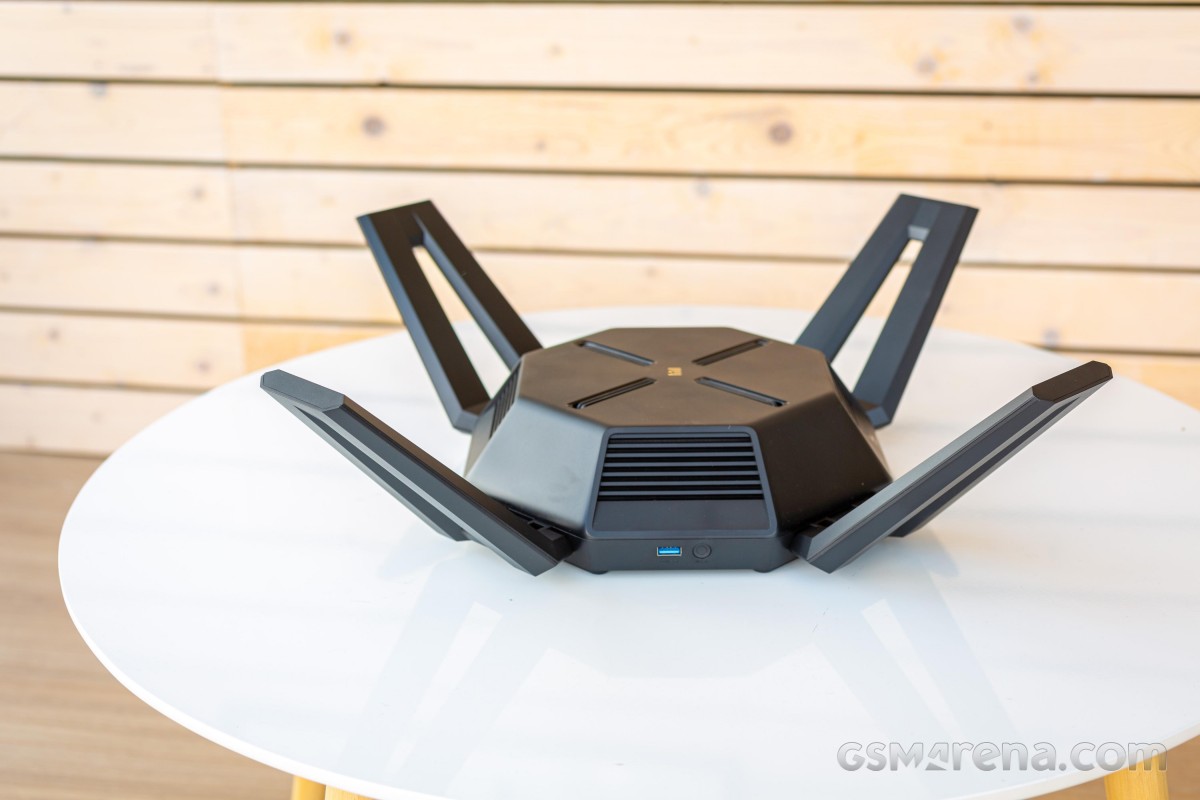 The AX9000 alone weighs just over 2kg – 2,050g and measures 270 x 270 x 174 mm, making it one of the most massive routers you can find, so need to make sure you have room for it at its designated location.
A big chunk of that weight is due to the massive cooling solution that the AX9000 requires. The good news is we never actually managed to hear its fan, even with a heavy workload. Xiaomi has automatic fan control for it, so when the AX9000 isn't being strained too hard, the fan switches off and the only uses the massive heatsink inside for passive cooling.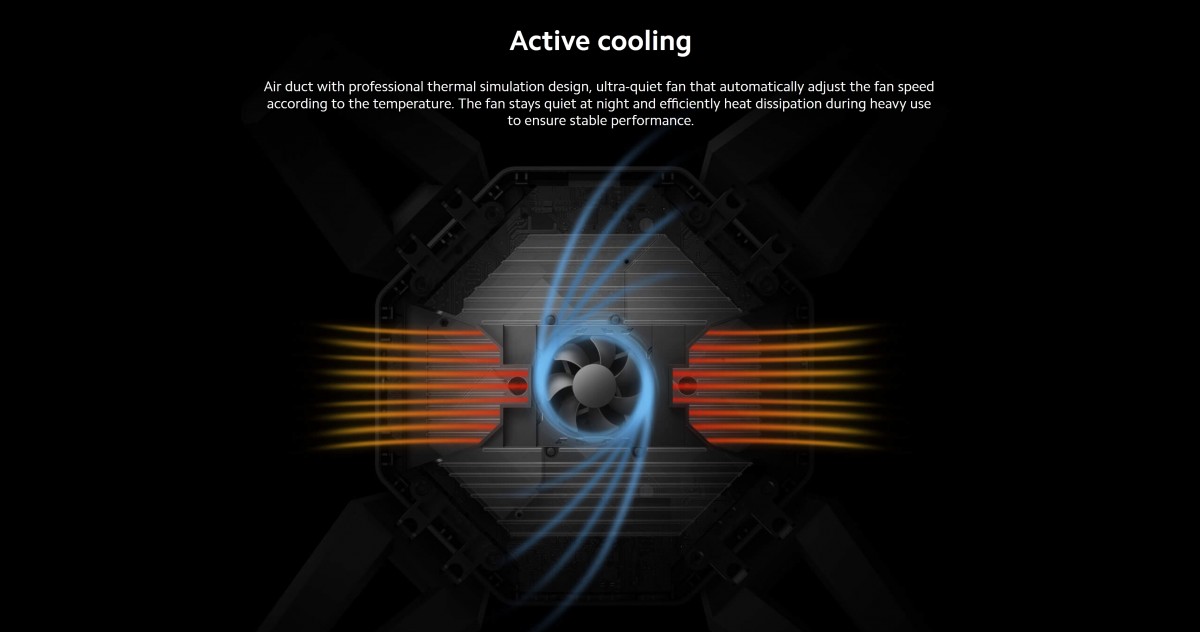 The four massive antennas, circling the AX9000 are its other defining hardware feature. These fold in for storage and out for use. They are optimized to be vertically positioned but go beyond 90 degrees, which can be useful if you live in a multi-story building.
Each of the those antennas has three separately-amplified internal antennas – for the three bands the router supports. One of these is a standard 2.4 GHz antenna, which can support channels 1 through 13 and a maximum theoretical bandwidth of 1148 Mbps. Then there is a 5.2GHz band, which is what most 5GHz routers and access points tend to have. It handles the lower channels – 36,40,44,48,52,56,60,64, with a max bandwidth of 4,804 Mbps. The third band, which is more of a rarity, is technically 5.8GHz and can do channels 149,153,157,161 and 165 with a max throughput of 2,404 Mbps.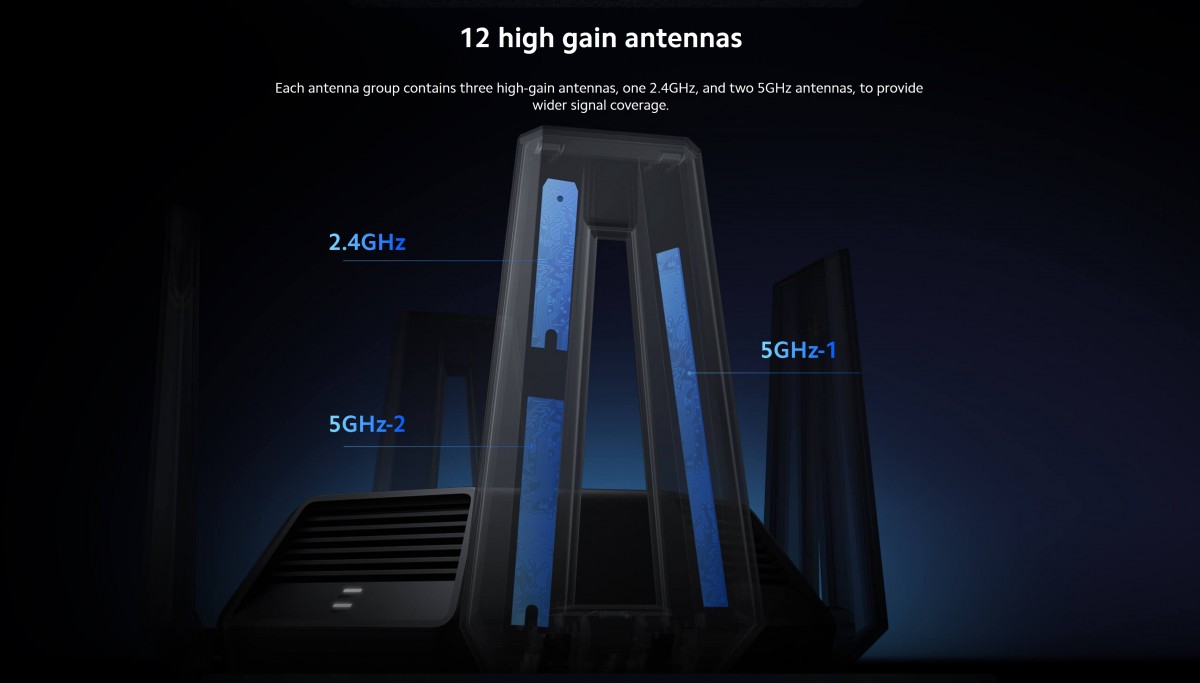 There is actually a separate AIoT antenna on board the Xiaomi AX9000 as well. It is exclusively meant to discover and connect to Xiaomi smart home devices and can do up to 583 Mbps of cumulative throughput. Thanks to it you get automatic detection and seamless connection with no Wi-Fi password entry. What that means is that if you opt to buy Xiaomi lights, vacuum cleaners or another gadget supported by the Mi Home app, it will get automatically connected to the AX9000 and have its own separate antenna and communication channel, so it won't get in the way of either of the other three Wi-Fi bands. Really neat!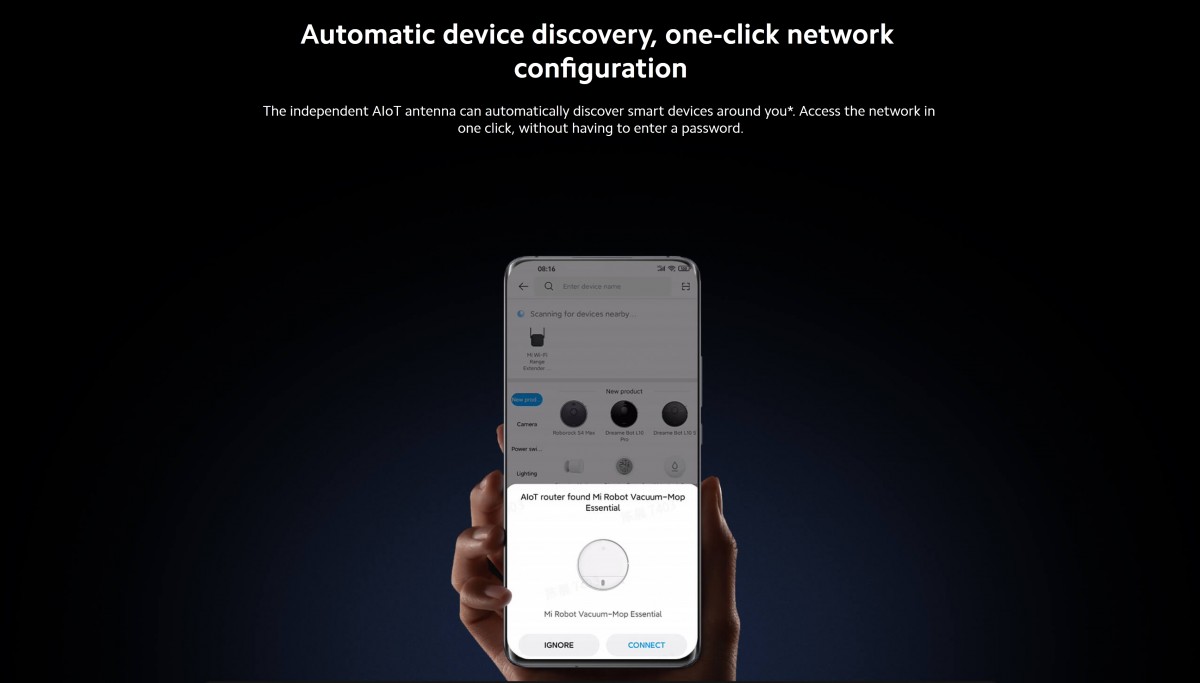 Let's now go over the available I/O and controls on the AX9000. There are a total of five Ethernet ports on the unit. Four are standard 1Gbps (Auto MDI / MDIX) ones, while the blue-colored port is actually a 2.5 Gbps port, which being a great middle-ground standard between 1 Gbit/s and 10 Gbit/s, not requiring any substantial infrastructure change in your network and even working with old Cat 5e cables. You can choose whether to use it as a WAN or standard LAN port on the AX9000 as few would have internet connections going anywhere near 2.5 Gbit/s.
If you choose to use the 2.5Gbps port for LAN purposes the 1 Gbit/s port next to it will serve as the WAN port. That way, you can at least get a massive boost in local bandwidth to devices like NAS or media servers.

You get a few buttons on the AX9000 as well. A power switch and reset button next to the main power input and a WPS/Mesh button. Next to that – a USB 3.0 port. You are meant to attach an external hard drive to it, which can then be accessed either through one of Xiaomi's apps on mobile or desktop and also supports SMB. It is a nifty added convenience feature that can be a simple, even if less functional substitute for an actual NAS server.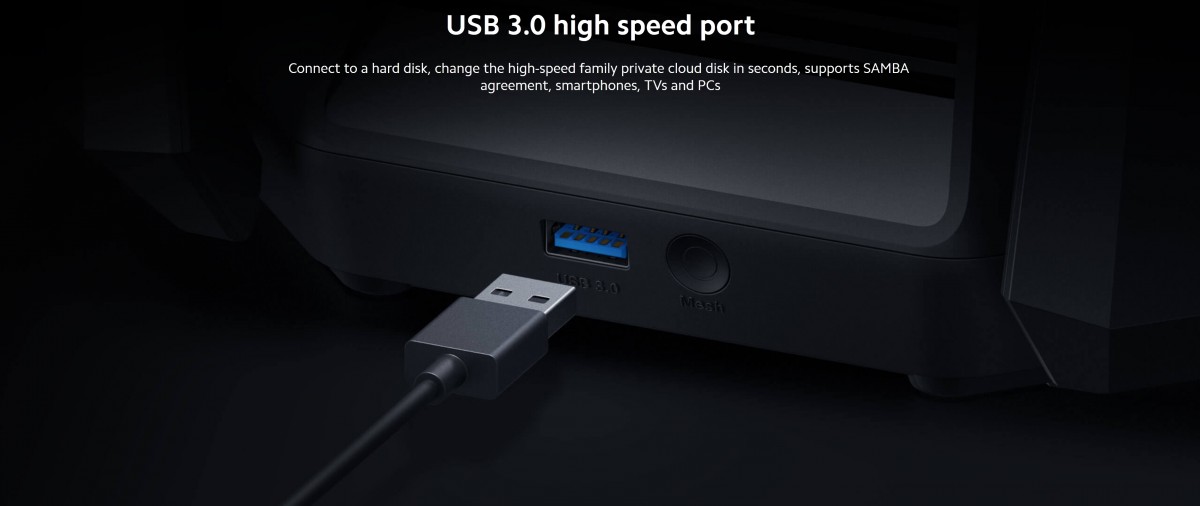 The AX9000 lets you toggle the port down to USB 2.0 speeds, while also mentioning that using it in 3.0 mode can interfere with 2.4 GHz Wi-Fi. Although hotly debated, the general consensus is that, indeed, the "noise" generated from data scrambling on USB 3.0 specifically can cause interference and a drop in throughput in any close-by 2.4 GHz Wi-Fi antenna. Our advice would be to just keep USB 3.0 on, and only switch it off if if you start noticing any weird 2.4GHz Wi-Fi issues.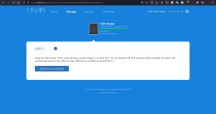 USB 2.0 speeds toggle
Finishing the hardware tour off, there are quite a few lights on the AX9000. In fact, it actually glows quite intensely out of the box, all thanks to some "atmosphere" lighting, consisting of four substantial RGB LED strips on top of the unit. Xiaomi markets these are offering "gaming lighting effects" and we can definitely see how such a thing could fit into an already RGB-heavy setup. Apparently, there are five lighting effect modes available for them, including Breathing, Rainbow and Starry sky. Be default, these strips double as status LEDs, which is kind of convenient, but also a bit too "in your face".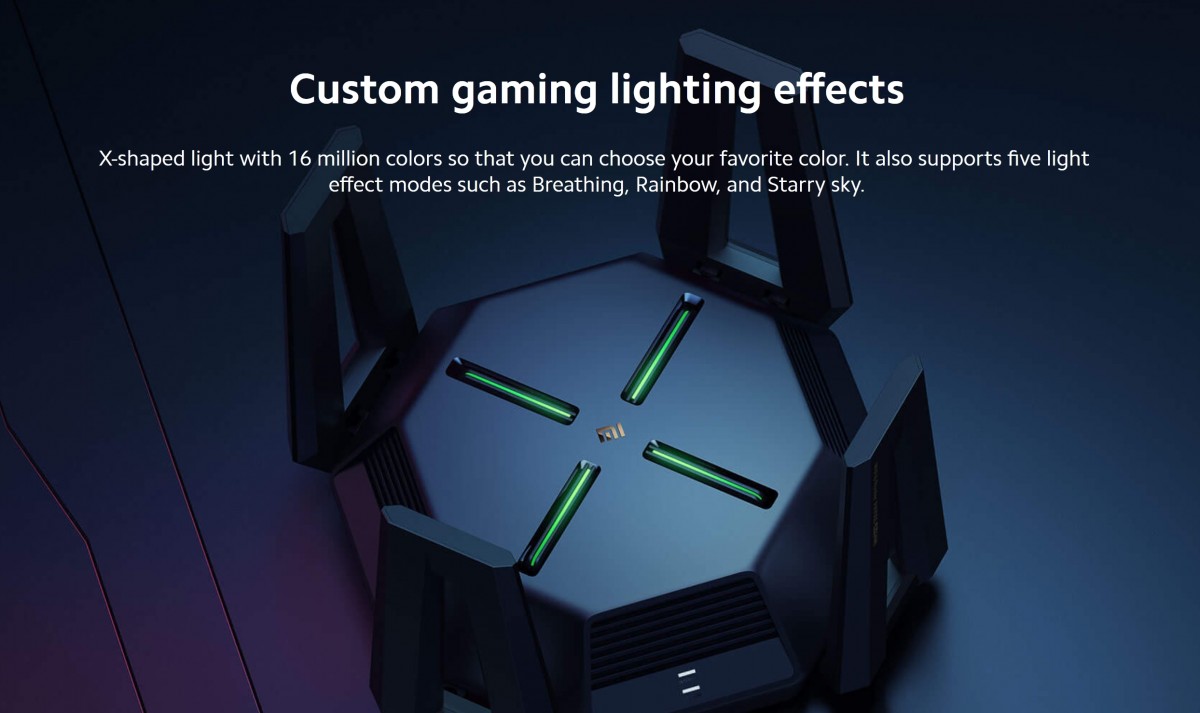 Our issue here is that we found no way to turn off the lights through the web interface. We guess that the controls are inside the Mi Home app, but we never actually managed to connect that to our review unit, likely due to some regional restrictions and the early nature of the review unit. Bottom line – we are stuck with constantly on green LEDs on the top of our unit while it is functioning properly.
Beyond these massive LED strips, you also get two quite big and easy-to-see LEDs on one side of the AX9000. One is a system status indicator, while the other – an internet connectivity status one. These sit one above the other, which can be a bit confusing when viewed from a distance and typically requires getting up to inspect what is actually wrong.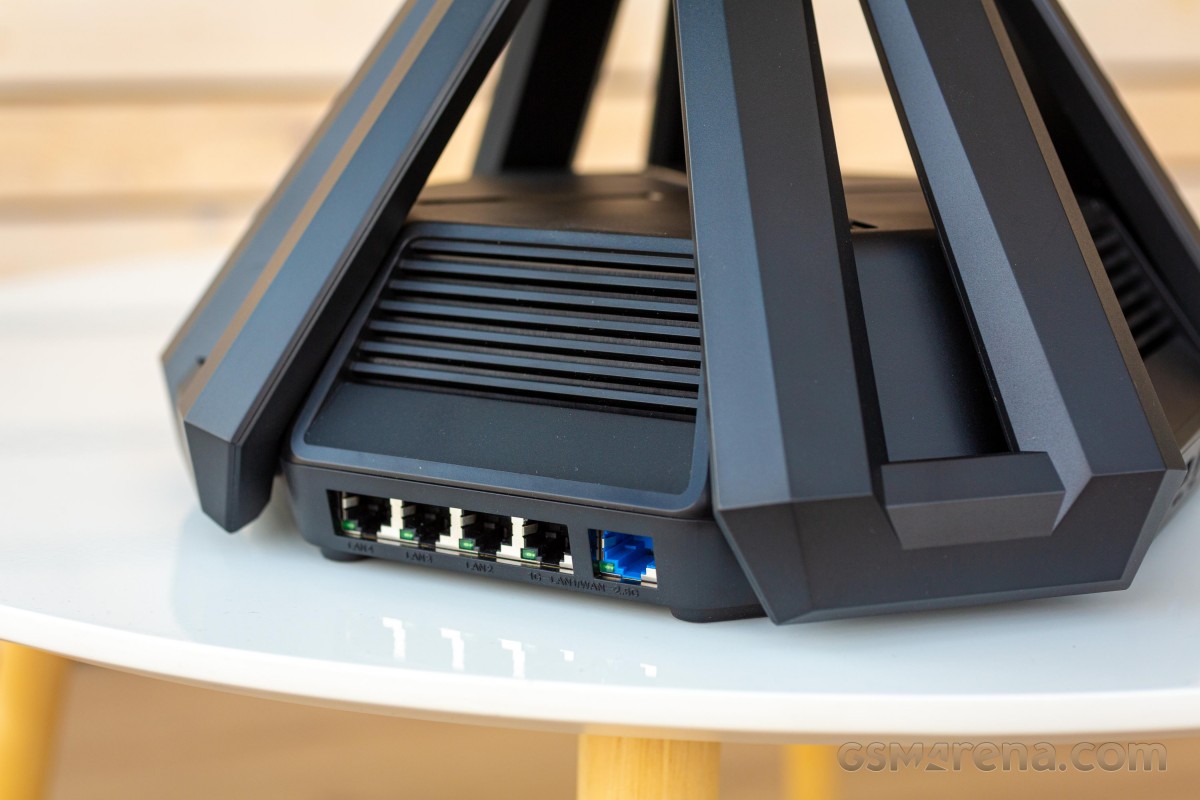 When all is well, both shine in white. We found no way to disable them through the web portal either, which, just like the top LED strips can be an issue, especially if you have the router next to your screen or otherwise causing distractions.
Internals, features and why Wi-Fi 6 is better
As promised, we are going to do our best to describe some of the features offered by the Mi AX9000 as we list them. Some are specific to the particular router, but many others are simply intrinsic to Wi-Fi 6, but don't really get a lot of easy-to-digest marketing to the end-user. Understanding them, however, is key to understanding the potential added value of upgrading to Wi-Fi 6.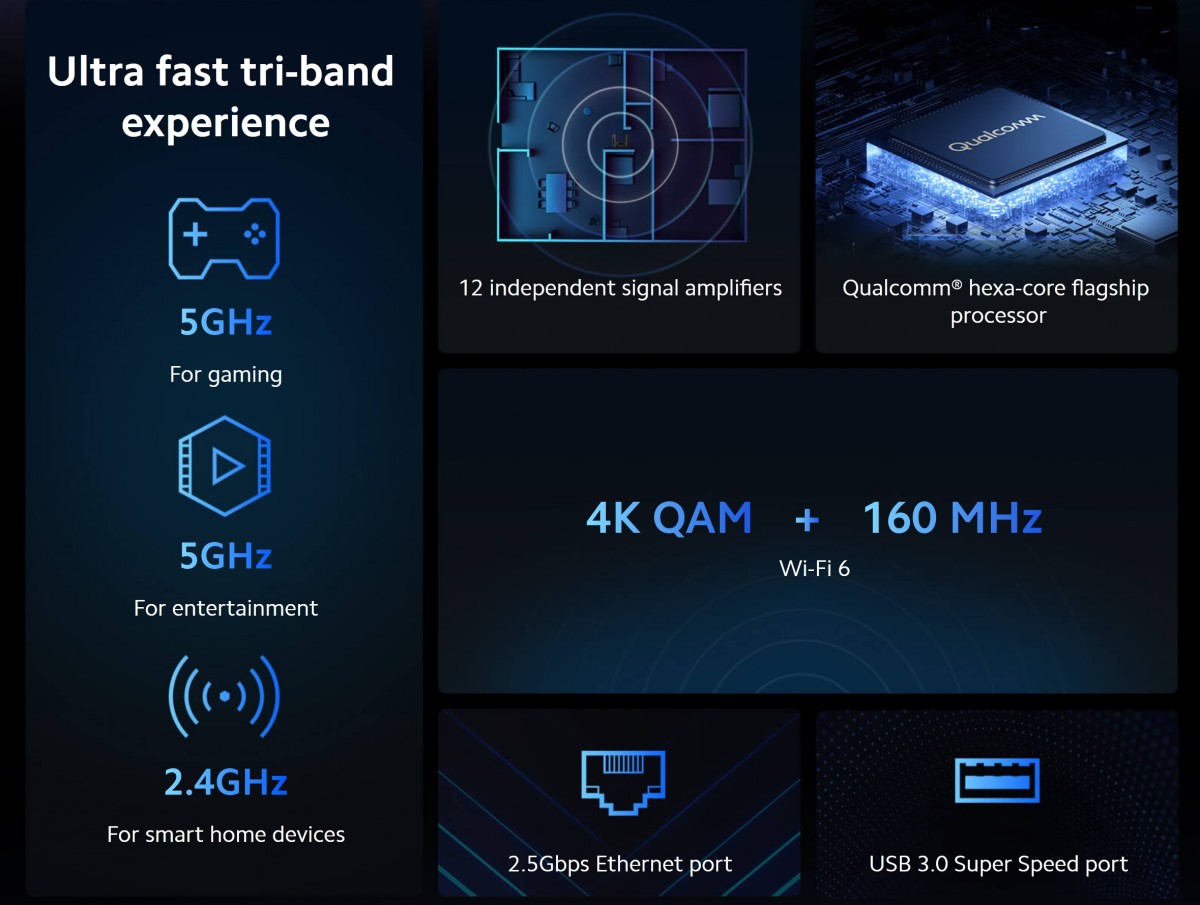 The Xiaomi AX9000 is rocking a Qualcomm IPQ8072 chipset with Cortex-A53 2.2GHz quad-core Processor. There is also a 2-core network acceleration processor 1.7 GHz on board, for a total of six cores, as well as 1GB of RAM. Xiaomi claims that these resources are good for up to a whopping 248 simultaneously connected devices.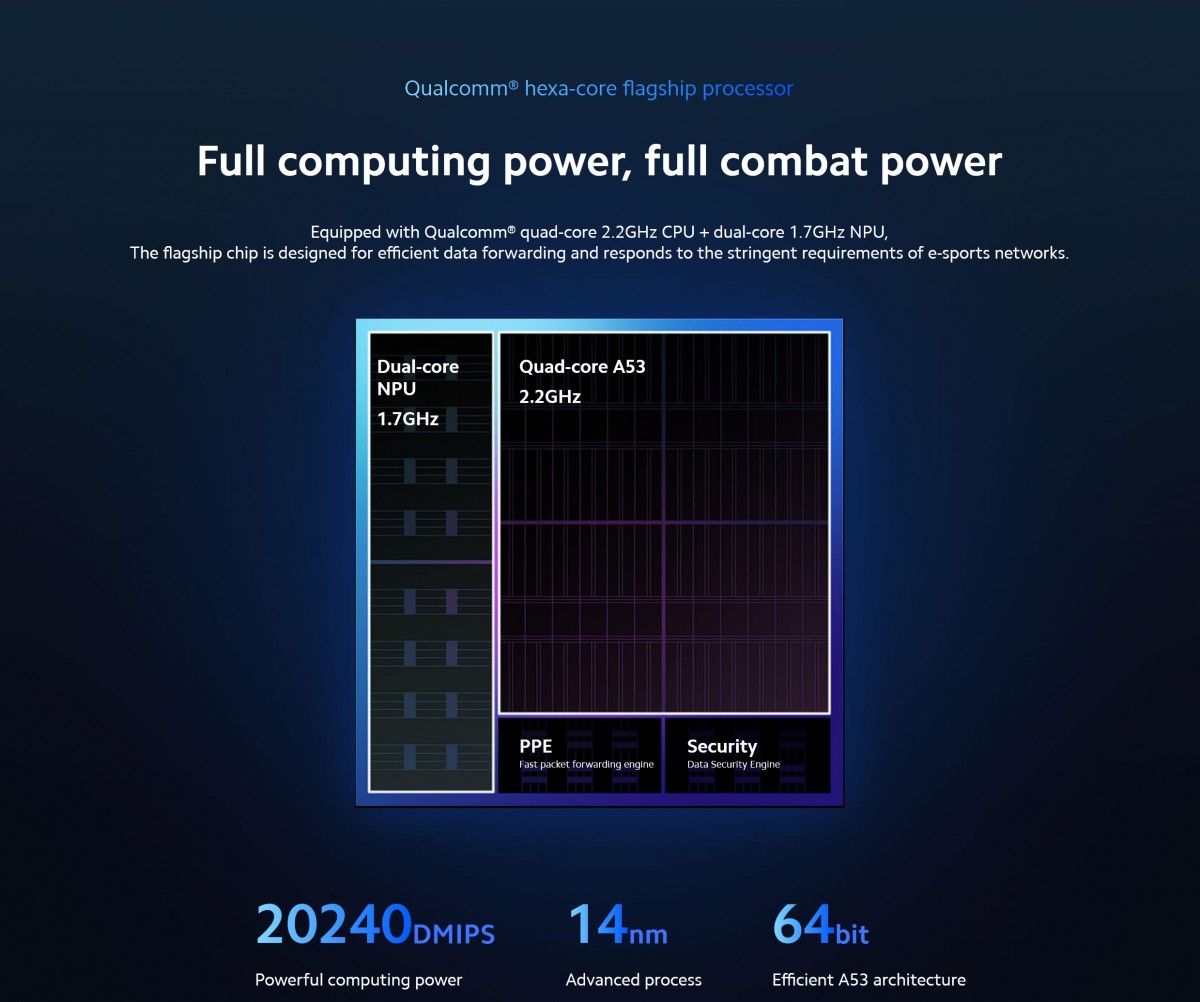 That number was achieved under laboratory conditions and we are quite certain it involves a high number of IoT devices that don't suck-up too much bandwidth, but it's still reassuring that it can handle any number of clients you have in your home.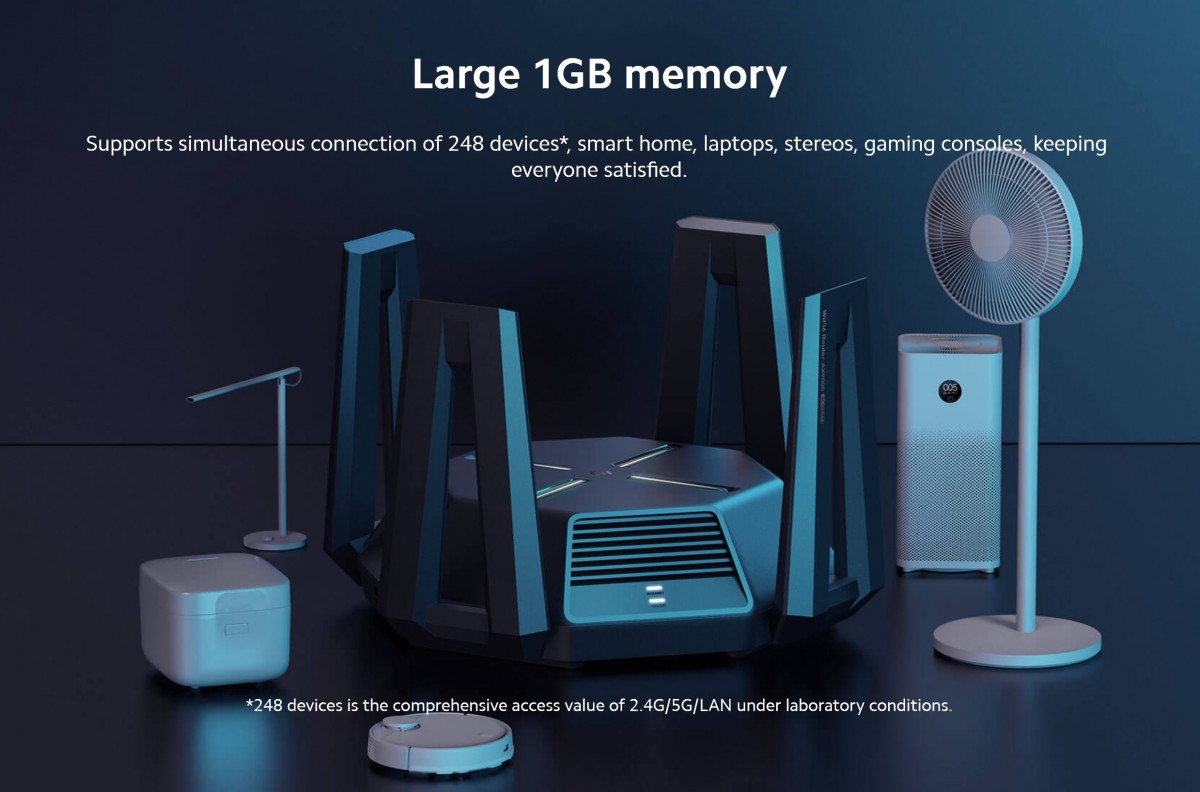 As we said Wi-Fi 6 is the next mainstream iteration of the IEEE 802.11 standard. Its pre-release name was Wi-Fi ax, but the IEEE has now coined this new numbering scheme, for the sake of simplicity and has retroactively applied it to older Wi-Fi standards. Wi-Fi ac is denoted Wi-Fi 5, Wi-Fi n becomes Wi-Fi 4, and so forth.
| Protocol | Wi-Fi Number | Release Year | Frequency | Channel Width | MIMO | Theoretical max data rate |
| --- | --- | --- | --- | --- | --- | --- |
| 802.11ax | Wi-Fi 6 | Q4 2019 | 2.4 or 5GHz | 20, 40, 80, 160MHz | Multi User (MU-MIMO) | 2.4 Gbps |
| 802.11ac wave 2 | Wi-Fi 5 | June 2016 | 5GHz | 20, 40, 80, 160MHz | Multi User (MU-MIMO) | 1.73 Gbps |
| 802.11ac wave 1 | Wi-Fi 5 | January 2014 | 5GHz | 20, 40, 80MHz | Single User (SU-MIMO) | 866.7 Mbps |
| 802.11n | Wi-Fi 4 | 2009 | 2.4 or 5GHz | 20, 40MHz | Single User (SU-MIMO) | 450 Mbps |
| 802.11g | Wi-Fi 3 | 2003 | 2.4GHz | 20MHz | N/A | 54 Mbps |
| 802.11a | Wi-Fi 2 | 1999 | 5GHz | 20MHz | N/A | 54 Mbps |
| 802.11b | Wi-Fi 1 | 1999 | 2.4GHz | 20MHz | N/A | 11 Mbps |
| Legacy 802.11 | N/A | 1997 | 2.4GHz | 20MHz | N/A | 2 Mbps |
Wi-Fi 6 operates at the same 2.4 GHz and 5GHz bands, as before, but you do need a Wi-Fi 6 client to make use of the additional benefits of Wi-Fi 6. The Xiaomi AX9000 also has full ac compatibility – there is a toggle in its settings menu that enables a fallback 5GHz mode.
Do not confuse Wi-Fi 6 with Wi-Fi ad, which is an entirely different beast, operating at 60GHz, or Wi-Fi 6e, which is supposed to become the next mainstream Wi-Fi tech, but it is still some time away in the future.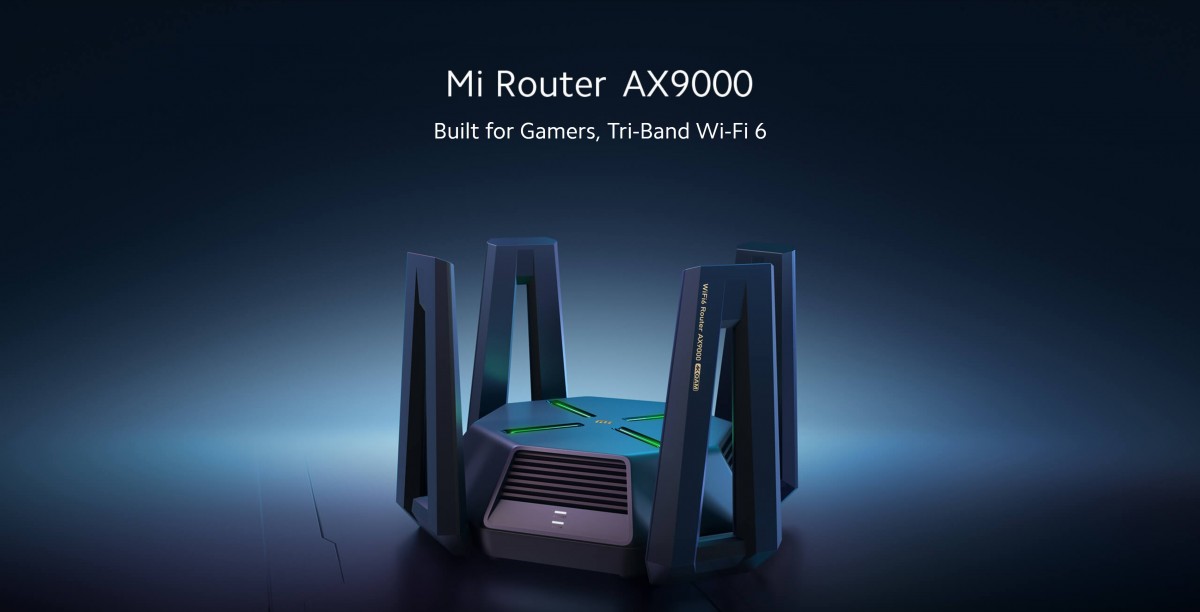 Now let's look at raw data throughput, which on the Mi Router AX9000 is marketed as 9000 Mbps. That number is actually cumulative across all of the bands on the router and their respective speed caps. So that's 1,148Mbps on the 2.4GHz band, 4,804 Mbps on the "gaming" 5.2GHz one and 2,404Mbps on the 5.8GHz, plus 583 Mbps on the dedicated AIoT band. That adds up to right around 9000 Mbps. In practice, most clients will only use one band at a time so at best you can hope to reaching one of those limits and even that's hard to pull off with the majority of available clients.
On a Samsung Galaxy Note20 Ultra, which has MU-MIMO and Wi-Fi 6, we saw negotiated connection speeds of 229 Mbps on 2.4GHz, 1.1 Gbit/s on the "multimedia" 5.8 GHz network and 1.2 Gbit/s on the "gaming" 5.2GHz network. Every time as a single connected client. That's way higher speed that you might possiblt need on a phone.
But, the real battle with Wi-Fi is usually not just to deliver amazing speed to one client, but to consistently service many clients at once. Other tech comes into play to that end, like the 4K QAM advertised on the AX9000. QAM stands for Quadrature amplitude modulation and is a way of modulating both the phase and the amplitude of a radio wave, in order to encode concurrent data bits in frequencies harmonized and carried together. 256-bit QAM, as introduced with Wi-Fi ac (Wi-Fi 5) can encode 8 bits, whereas 1024-QAM does 10 bits, which is around 25% increase in data throughput. 4K QAM, as seen on the AX9000 increases the theoretical max another 20% over 1024-QAM, in ideal conditions, with a supported client.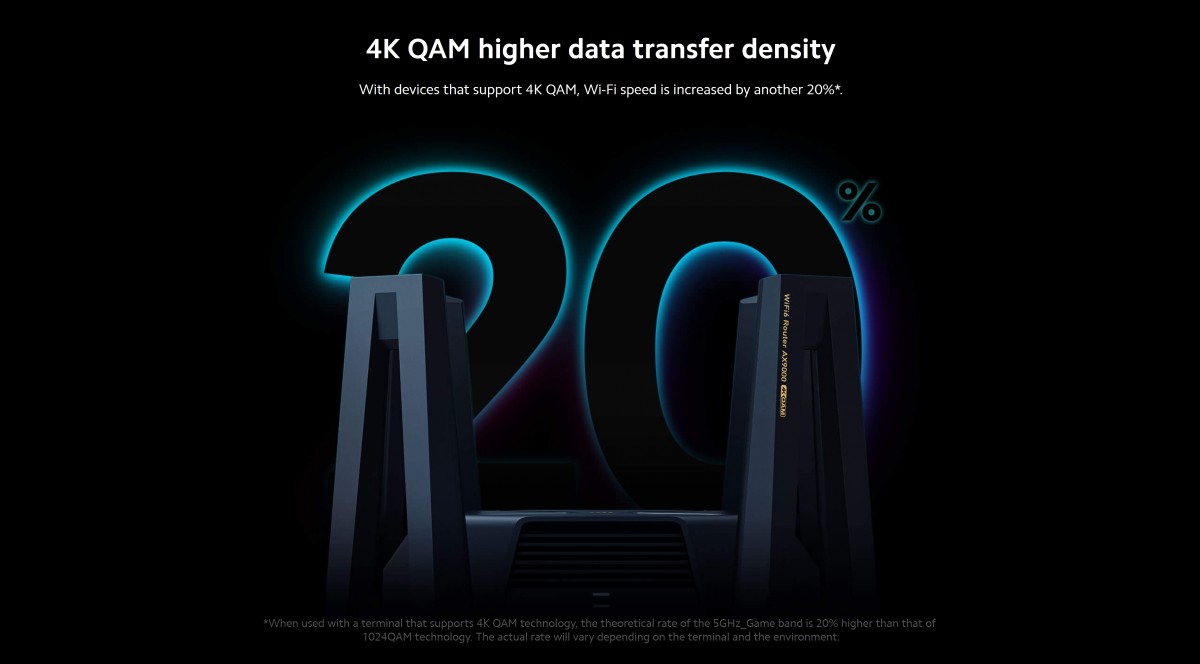 The significance of the 160MHz bandwidth figure is also important. Xiaomi claims that it can deliver double the speed and double the bandwidth compared to more traditional 80MHz This is where OFDMA (orthogonal frequency division multiplexing) comes in.
Each of the basic Wi-Fi channels, most users have probably encountered in their router settings, are generally segmented during communication into 20MHz, 40MHz, 80MHz or 160MHz channels. There is another level of sub-division beyond that, as well. A typical 20MHz channel on a Wi-Fi ac router consists of 64 individual 312.5 kHz subcarriers. Each of those is only used to transmit data to a single client during a single burst of data transmission, also known a TX.
Wi-Fi 6, when supported by both the router and the client, can fit up to 256 subcarriers at 78.125 kHz, inside the same 20MHz channel. The way that extra throughput is being used is the important bit, though. Unlike OFMD, found in Wi-Fi ac, OFDMA, can use a single channel to communicate with different clients. It does so by assigning its subcarrier to different resource units (RU). Wildly different data, meant for different resource units can then be fitted within the same transmission session, effectively filling-up what would otherwise be "holes" of unutilized bandwidth in the channels. In simpler terms – you can have some data from a video stream, meant for device A, alongside entirely different data for a game, meant for a totally different device B, both on board the same transmission.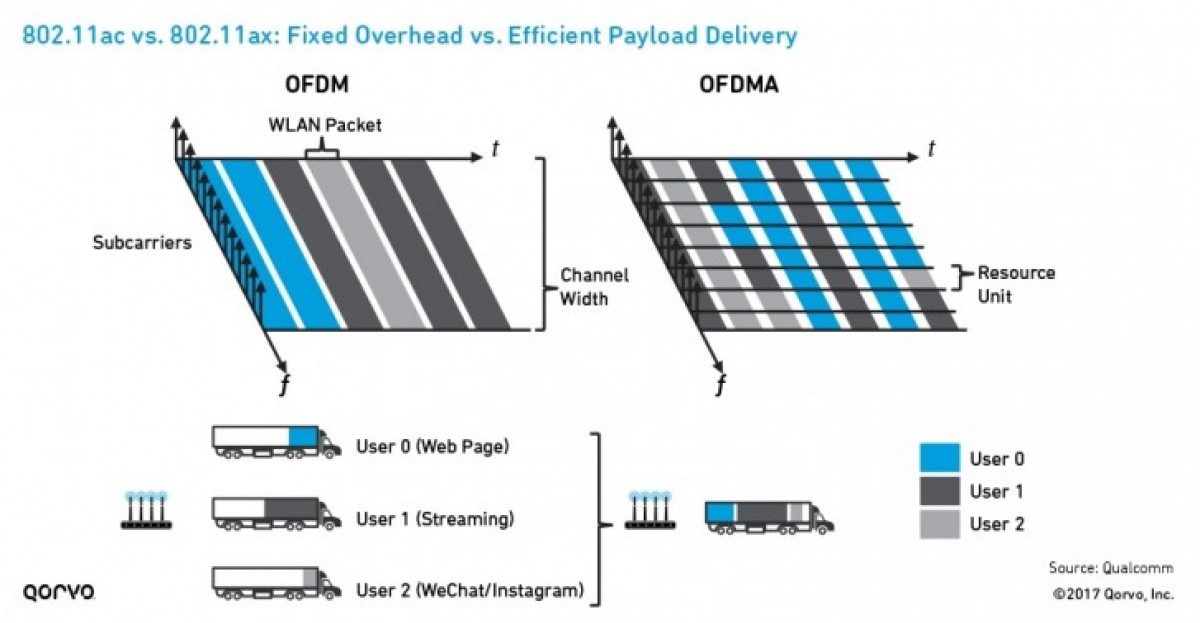 OFDMA works alongside MU-MIMO (multi-user, multiple input, multiple output) technology, which the following graphic hopefully clears up.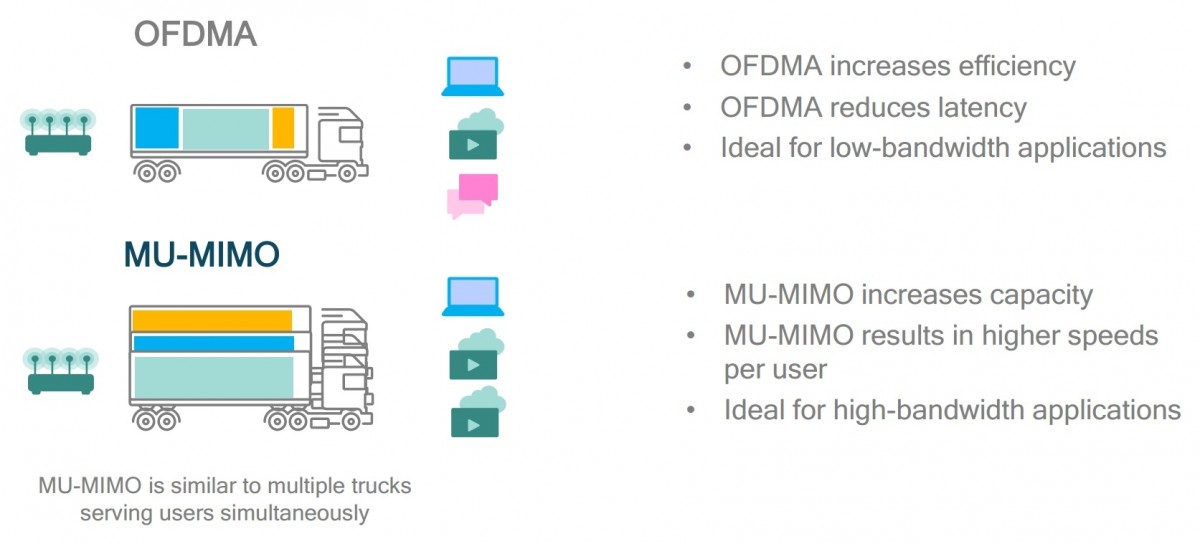 Back to that 160MHz channel width figure from before. It is important because, the wider the channel in use, the more subcarriers and resource units Wi-Fi 6 can divide it up into. A 160MHz channel can have a whopping 996 subcarriers. On the one hand, when focused on a single client, this helps achieve the higher maximum speed of Wi-Fi 6. Alternatively you can spread the bandwidth out to up to 74 clients concurrently. And that's not 74 devices all connected to the Wi-Fi hotspot at the same time. That's 74 Netflix instances all getting actual video frames in their respective resource units, during the same transmission cycle of the router.
| Resource Units (RUs) | 20MHz channel | 40MHz channel | 80MHz channel | 160MHz channel | 80 + 80MHz channel |
| --- | --- | --- | --- | --- | --- |
| 996 (2x) subcarriers | N/A | N/A | N/A | 1 client | 1 client |
| 996 subcarriers | N/A | N/A | 1 client | 2 clients | 2 clients |
| 484 subcarriers | N/A | 1 client | 2 clients | 4 clients | 4 clients |
| 242 subcarriers | 1 client | 2 clients | 4 clients | 8 clients | 8 clients |
| 106 subcarriers | 2 clients | 4 clients | 8 clients | 16 clients | 16 clients |
| 52 subcarriers | 4 clients | 8 clients | 16 clients | 32 clients | 32 clients |
| 26 subcarriers | 9 clients | 18 clients | 37 clients | 74 clients | 74 clients |
Of course, that example is a bit exaggerated, due to the huge bandwidth involved in video streaming, which will just exceed most people's internet connection limits. Rather Wi-Fi 6 is meant to cater more and more to an IoT future. A reality, in which a single Wi-Fi hotspot will be expected to constantly transfer small bits of data to an increasing number of smart devices. This is one use case that Wi-Fi 6 is noticeably better-suited for than its predecessors.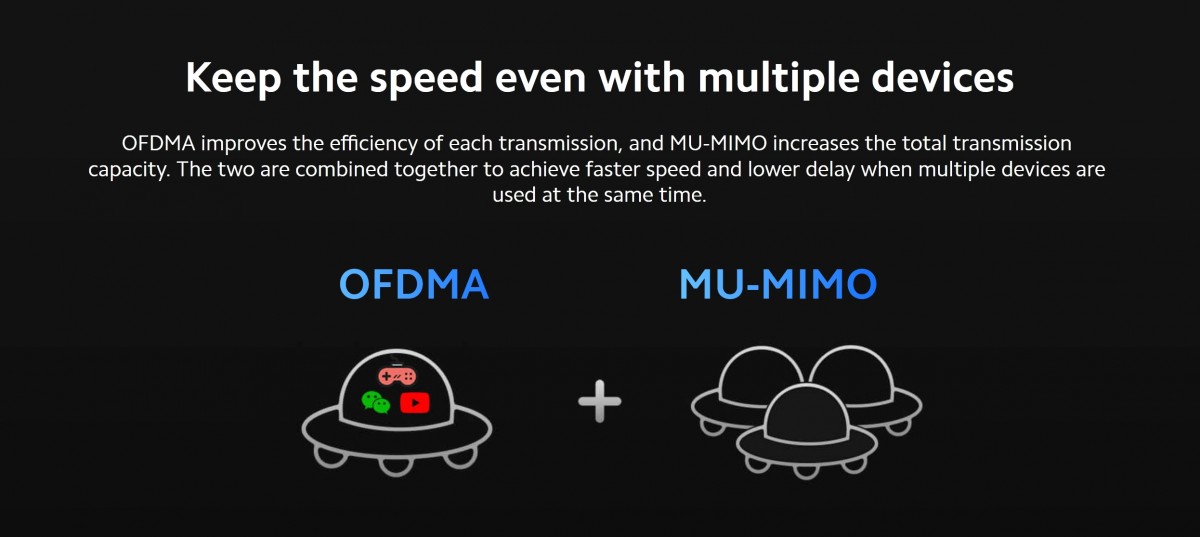 Speaking of IoT Wi-Fi 6 introduces another interesting new feature, called, TWT (target wake time). In part, thanks to increased transmission frequency and scheduling control Wi-Fi 6 routers are capable of accurately predicting when they will transmit another batch of data to any given client. Hence, the logical step – the router simply tells each client when to expect it. In the meantime, the Wi-Fi radio in the client can enter a low-powered sleep state. This is particularly useful for low-powered and low-bandwidth IoT devices. They can save a lot of resources by strategically putting their Wi-Fi 6 radios to sleep.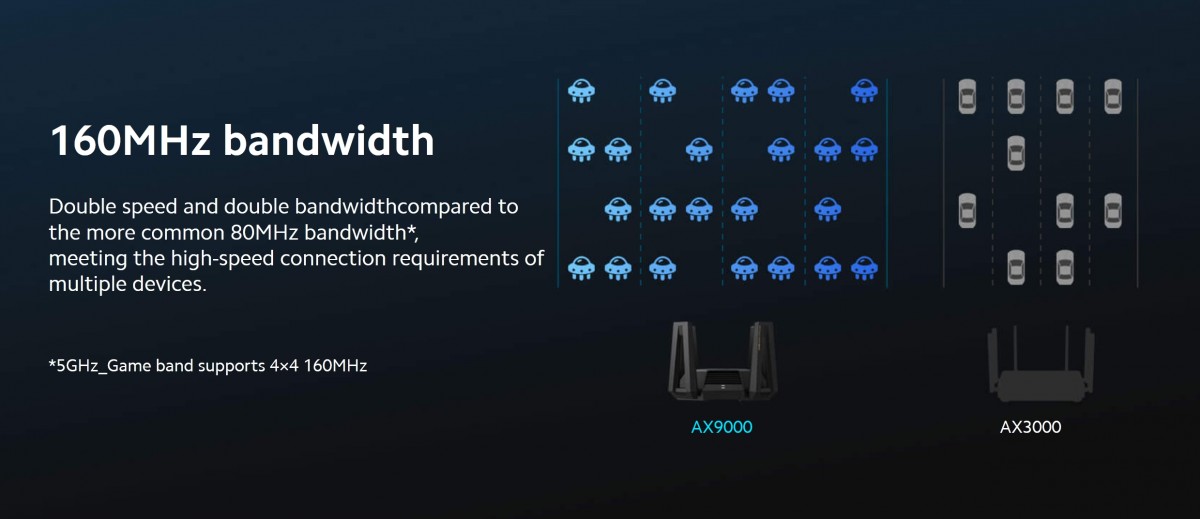 Also, it is worth noting that the particular wat the AX9000 is set up, in order to take full advantage of the available bandwidth on a compatible client it needs to be connected to the "gaming" 5.2GHz Wi-Fi network. Only it can do 4×4 160MHz transfers.
Rounding-off the major features list on the AX9000, we have Mesh networking support. Just in case one AX9000 does not provide good enough coverage for you, Xiaomi offers quick and seamless mesh capabilities.
Unfortunately, we just have the one unit, so we can't really test this out, but it is interesting to note that the official specs page claims an exclusive 4,804 Mbps, 4×4 160MHz band is used for the backhaul communication between units in the mesh, which leaves the throughput to actual other devices exactly the same. Talk about plenty of power to spare.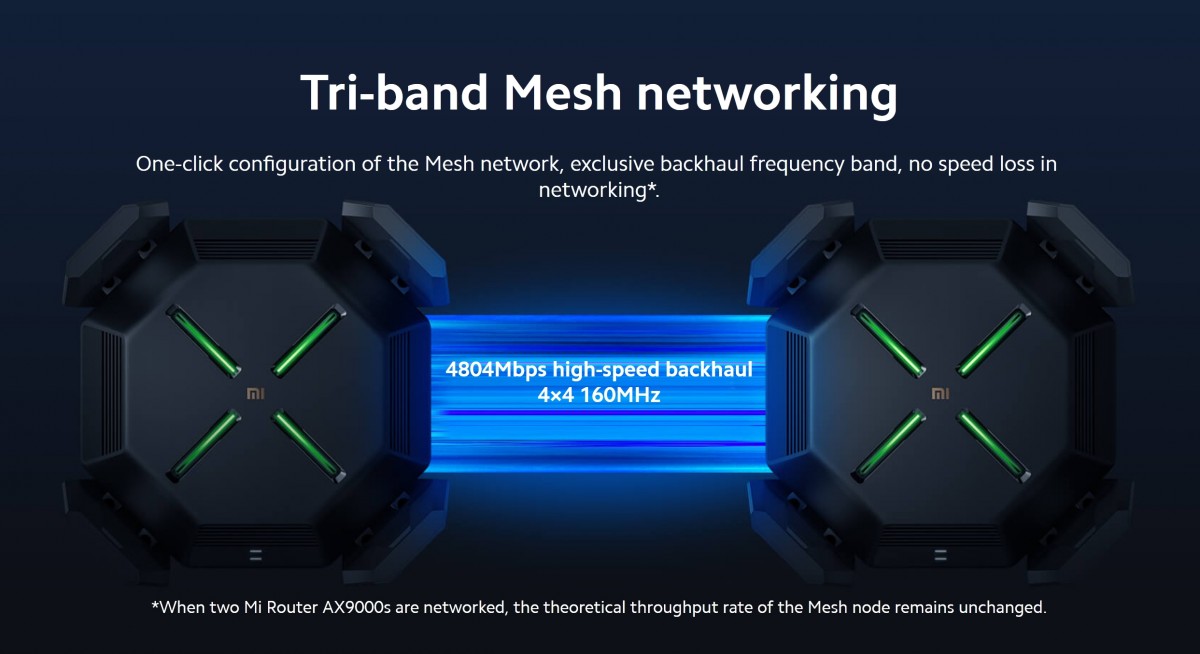 Router management, software and additional features
Xiaomi traditionally offers a few ways of managing its routers. The one most-widely advertised is just using the Mi Home app on your phone. It is a veritable hub for basically all thing Xiaomi/Mijia and works in a rather ingenious way, by downloading additional management modules and interfaces off of a server as you add new hardware to your personal profile.
We, however, ran into a particular issue while trying to set up our AX9000 review unit. It seems to be an EU version, which has a Germany region set up as the default and a selection of a few other European regions. When we tried to match that Germany region in the Mi Home app, the AX9000 never popped-up, neither through automatic discovery, nor when we tried to look for it manually. Apparently, the AX9000 is simply still not added to EU Mi Home servers.
We did try to switch the Mi Home app region to Chinese mainland, where the AX9000 is definitely supported and even gets detected automatically. When we try to set it up, though, the setup wizard errors-out since the router is set to an EU region. We could probably flash a Chinese firmware on the router to get around this issue, but that would open up a slew of other issues, both with language and things like local Wi-Fi band regulations and standards.
Obviously by the time the AX9000 reaches retail stores in Europe, this will all be cleared up. By the way, we tried the dedicated Mi Wifi app, as well, but didn't get any further in the setup process.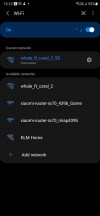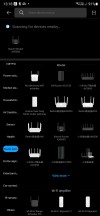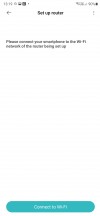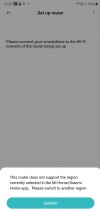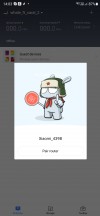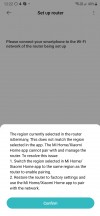 App setup and management was a no-go
Luckily, like any other router, the AX9000 also has a standard web management portal. By default, the router comes pre-set-up with a 192.168.31.1 IP address, but the web portal can be accessed by going to miwifi.com as well and will also likely be brought-up automatically by your PC, since it is set-up as a landing page, also known as a captive portal. You might want to edit that router IP and its accompanying subnet mask if you intend to have the AX9000 as part of a more traditional LAN infrastructure, which tend to typically use the 192.168.X.X or the 10.X.X.X IP ranges.
Anyway, there is a nifty web setup wizard to go through. You need to agree to a few things, select a region and then set an administrator password, as well as names and passwords for the three separate Wi-Fi netowrks broadcast by the AX9000. There is a convenient option within the wizard that allows you to have the same password for all three without having to enter it three times.
There is a toggle for disabling the 160MHz channel, if you don't need it for some reason. It is on by default and you can also enable seamless Wi-Fi roaming across the three Wi-Fi bands during the setup process. The whole thing takes about 5 minutes and depending on how complicated your ISP setup is, you should be online very quickly. The setup ends with a nifty summary screen with all of your passwords and a router restart.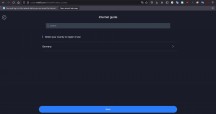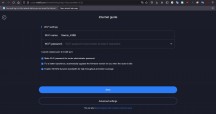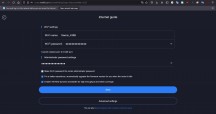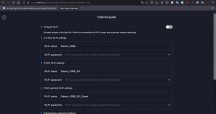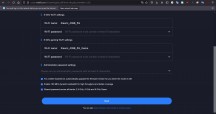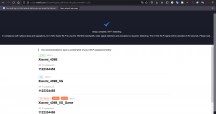 Mi AX9000 web setup wizard
Xiaomi's actual web admin portal has remained mostly unchanged since the early days of the original Mi Router. The interface is simple, colorful, user-friendly and well laid out. It is actually based on the OpenWRT platform, so there is plenty of options hidden underneath. Don't expect to get easy access to any really advanced features, though, unless you a prepared to tinker around and flash a different OpenWRT firmware, since the default one has a lot of featuers locked. All the basic features an average user might want are covered, without many advanced tuning options. That being said, the AX9000 is far from an average router, so the experience is arguably a bit crippled.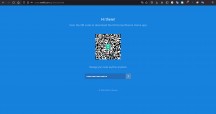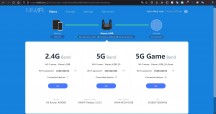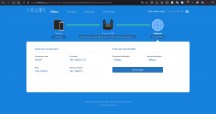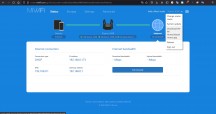 Login and status screen
The first thing that greets you after you log into the operational router is a Status interface. The graphic on top shows you a summary of the router and its access points and their status. The lines connecting the devices icon, the router and the internet icon also change color to indicate any potential issues.
You can quickly view and adjust your Wi-Fi netowrks. Switching over to the devices tab offers a list of currently connected clients, along with a toggle to disable a particular device's internet access. Not disconnect or ban them, tough, just cut their WAN access and still leave them as part of your LAN network. There are blacklist and whitelist connection options elsewhere on the AX9000. However, no bandwidth limits or access schedules, which is a bit of a bummer.
Speaking of bandwidth, clicking on the Internet icon brings up a summary of your WAN settings, as well as an upload and download bandwidth interface, which you are expected to fill-in manually and is required if you want to use smart QoS bandwidth allocations. Some older Xiaomi routers used to have an integrated speed test button to automatically measure the values, which is oddly missing here.
The Storage tab just offers a summary of any device you might have connected to the USB 3.0 port on the AX9000. There is no way to actually browse or manipulate files from here, which is another weird limitation. You need to get a desktop app or use Mi Home on your phone for that. There is no clear info anywhere on how to connect to the allegedly supported SAMBA share protocol either. Various forums say it is indeed supported, but even after digging around, we didn't manage to access the drive via Windows, Android or an LG WebOS TV. So, even if it is there, for all intents and purposes, SMB is not accessible.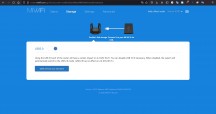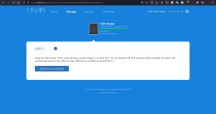 Storage tab
The Settings tab kicks off with Wi-Fi settings. One toggle worth pointing out is the confusingly named Tri-band Wi-Fi, which when enabled hides away the three different access points the AX9000 has to offer and instead exposes a single Wi-Fi netowrk, which then automatically does device roaming and handoff from one band to the other, depending on the situation.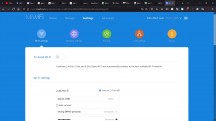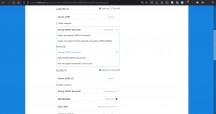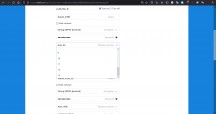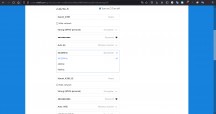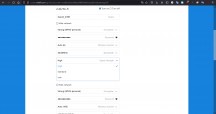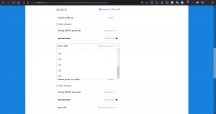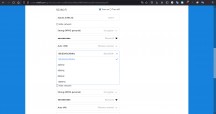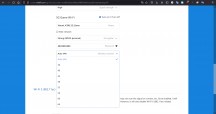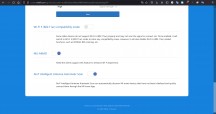 Wi-Fi settings
The AX9000 supports WPA3 encryption for its Wi-Fi password, which is great to see, but might not be supported by many of your client devices. Chances are you will still need a mixed WPA3 and WPA2 mode. For personal needs, WPA2 is still plenty secure against bruteforcing.
Each of the three bands on the AX9000 has its own set of available channels and channel widths or "bandwidth", as it is denoted in this interface. You generally want to just leave the automatically selected channel, since the AX9000 scans your environment and picks one that is the least busy. The only reason for going manual would be if some of your clients miss support for certain channels and stop seeing the networks from time to time.
The Wi-Fi 5 compatibility mode toggle near the bottom of the page is a more aggressive solution for getting Wi-Fi ac (Wi-Fi 5) functioning once again on older ac clients. Toggling this switch on, however, will have an adverse effect of performance for your newer and better clients, since it disables features like OFDMA and BBS coloring.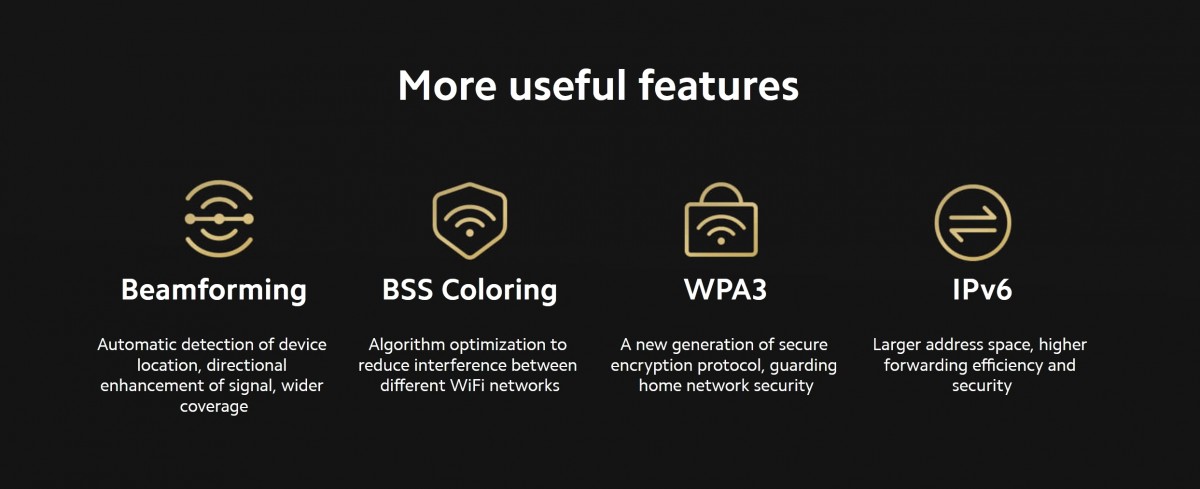 Most items within the Network settings menu are self-explanatory. The two interesting selectors here deal with the singular 2.5 Gbit port on the AX9000 (the blue one). You can choose whether to have it be the WAN port (as is the default) or delegate that role to the adjacent slower 1Gbit port and then free up said blue port for a LAN port.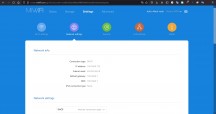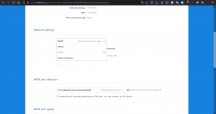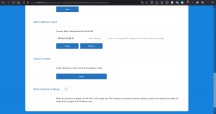 Network settings
You can do simple black or white-listing for client devices in the Security tab. Again, the lack of bandwidth caps and schedules or any kind of more advanced control is a bummer. The Lan settings tab is where the DHCP server lives, alongside static DHCP assignments.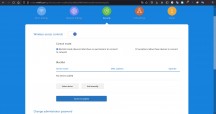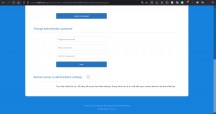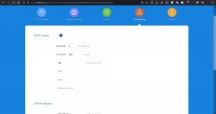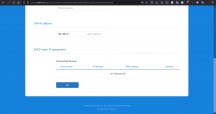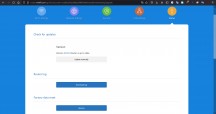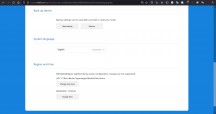 Security, Lan settings and status tab
You can adjust the time zone on the AX9000, but that does not affect its region setting. In fact, there is no way to change the region without factory-restarting the router, which is not ideal. At least you can back up and restore most of your settings.
There are plenty of additional settings under the Advanced tab. Things like QoS (Quality of service), DDNS (Dynamic DNS), with a few vendors included (oray.com, 3322.org, dyndns.org, no-ip.com), port forwarding and a DMZ (demilitarized zone) to expose a single device, also UPnP, which is inexplicably turned off by default and a VNP client, with support for the basic PPTP and L2TP protocols.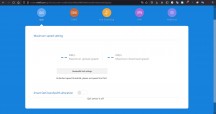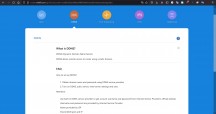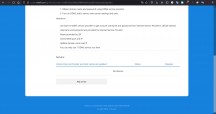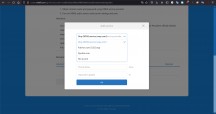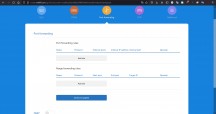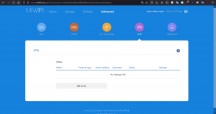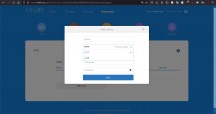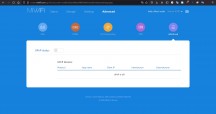 Additional settings and features
While undoubtedly clean, simple and well organized, the Web management portal on the AX9000 is lacking in terms of features. This is the kind of portal that makes a lot of sense on an entry-level router that is meant to cater to average users that need to go through the setup wizard once and then forget about it. The AX9000 is a geared to a far more advanced crowd and it just feels limited.
Performance
Running a simple speed test online is one way to test performance, but it involves so many variables its results can often be misleading. So, we took a different approach to performance testing – and we ran it at the office and then at home.
Stressing the AX9000 properly is honestly hard. Between its three independent bands and total of 12 independently-amplified antennas, it can handle an absurd number of devices. Hooking up 248 would not only be pretty hard, but also introduce more variables as ensuring they behave consistently between tests would be impossible.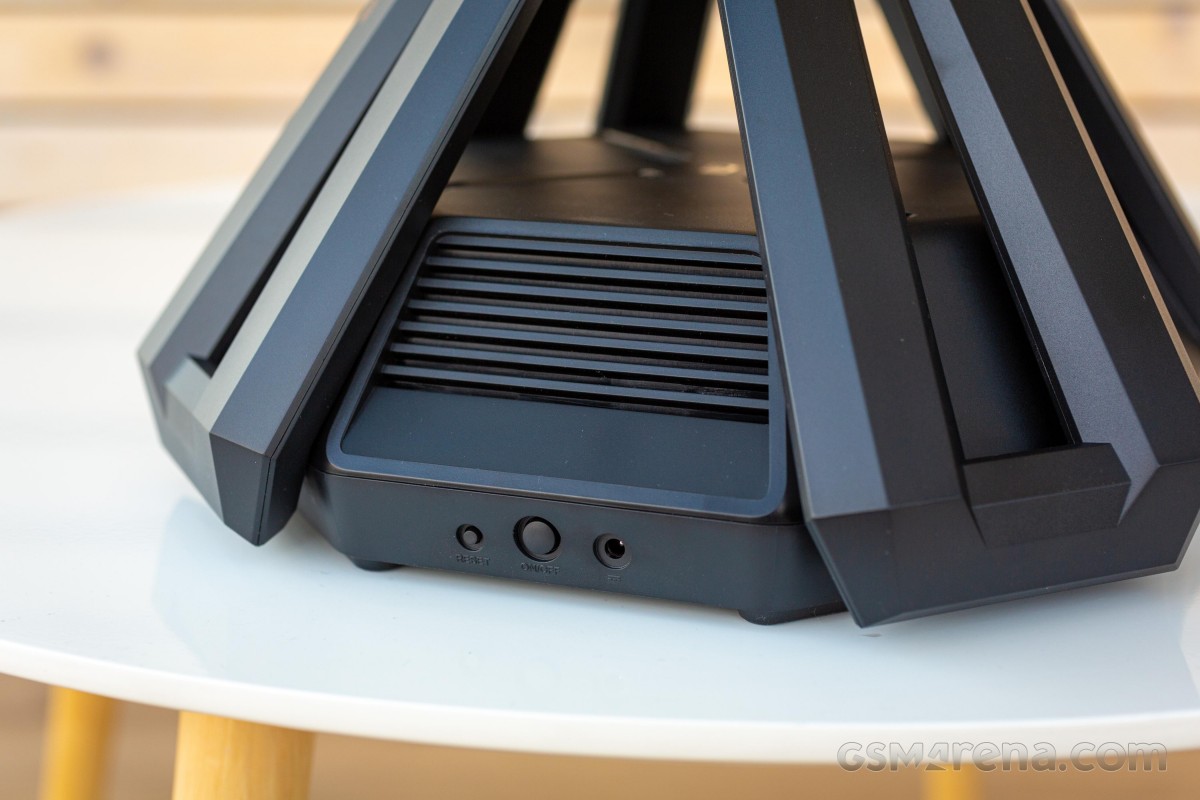 First thing we naturally tried doing was to keep connecting devices to the same access point (the 5.2 GHz Game one in this case) to see it there would be a drop in negotiated bandwidth. We made sure these were current Wi-Fi 6 devices as well. A Samsung Galaxy Note20 Ultra, followed by a Galaxy S20, then a Sony Xperia 1 III and then two different Wi-Fi 6 laptops. At the end of it all the Note20 Ultra still reported the same 1.2 Gbit/s of negotiated speed it started with, so we clearly weren't getting anywhere.
So, we installed the free OpenSpeedTest server app on a desktop connected over a LAN cable to the AX9000. The OpenSpeedTest app runs a pre-HTML5 speed testing server, like those popular online speed test. However, to ensure consistent testing environment we wanted to do it all locally. Ideally, we would have used the 2.5 Gbit port of the AX9000 to connect our server, but we didn't manage to get a 2.5 Gbit ethernet adapter in time. So, we are limited to 1 Gbit on the server side and that's what we are aiming for.
The following screenshots were taken from the Note20 Ultra connected to the 5.2 GHz access point with various other clients alongside it.
The first shot shows just the Note20 Ultra connected and running the test as the single client to the AX9000, besides the OpenSpeedTest server, of course. So, single wireless client. Mind you, we even kept the AX9000 disconnected from the internet to keep things as interference-free as possible on that end, but didn't really isolate the setup away from other Wi-Fi networks, since that wouldn't be representative of real-world use. Anyway, we can clearly see the speeds nearing the 1 Gbit threshold, which is great.
We then started adding other clients to the same Wi-Fi network. The second screenshot is with the Galaxy S20 also on the network, browsing Reddit and not running the test. Then, the third screenshot is with both devices running the speed test at the same time. They are using the same server, so are effectively sharing its theoretical 1 Gbit cap. We wanted to see how fair and effective sharing would be and indeed the speed got almost perfectly split in half. Finally, we added the Xperia 1 III to the mix, as well. With the fourth screenshot showing the Note20 Ultra test with it and the S20 both browsing Reddit and then the final shot showcasing all three devices hitting the speed test server together. We think the scaling looks quite sensible.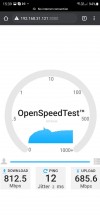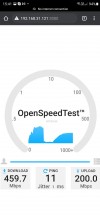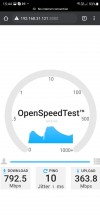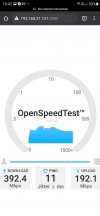 OpenSpeedTest testing
All of this does little to actually torture-test the limits of the AX9000. To do so we moved on to a particular torture-test of an apartment. It has a home server, with Plex and a couple of Apache instances constantly running, an almost always on smart TV, an Amazon Fire stick and Google Chromecast, anywhere from two to three laptops on Wi-Fi during the day and a couple of smartphones. Beyond that, an extensive home automation setup, with two different Wi-Fi connected hubs, a Raspberry Pi, pulling some aggregation and proxy duties, two Alexa Echo units and to Google Home ones, a smart door, smart interface for the apartment intercom and street door lock, and a couple of Wi-Fi cameras. A Nintendo Switch is sometimes thrown into the mix and I do also, occasionally connect a Sony PSP, which only works on the ancient Wi-Fi b standard. Typically, that throws the router off so badly that almost everything else starts misbehaving.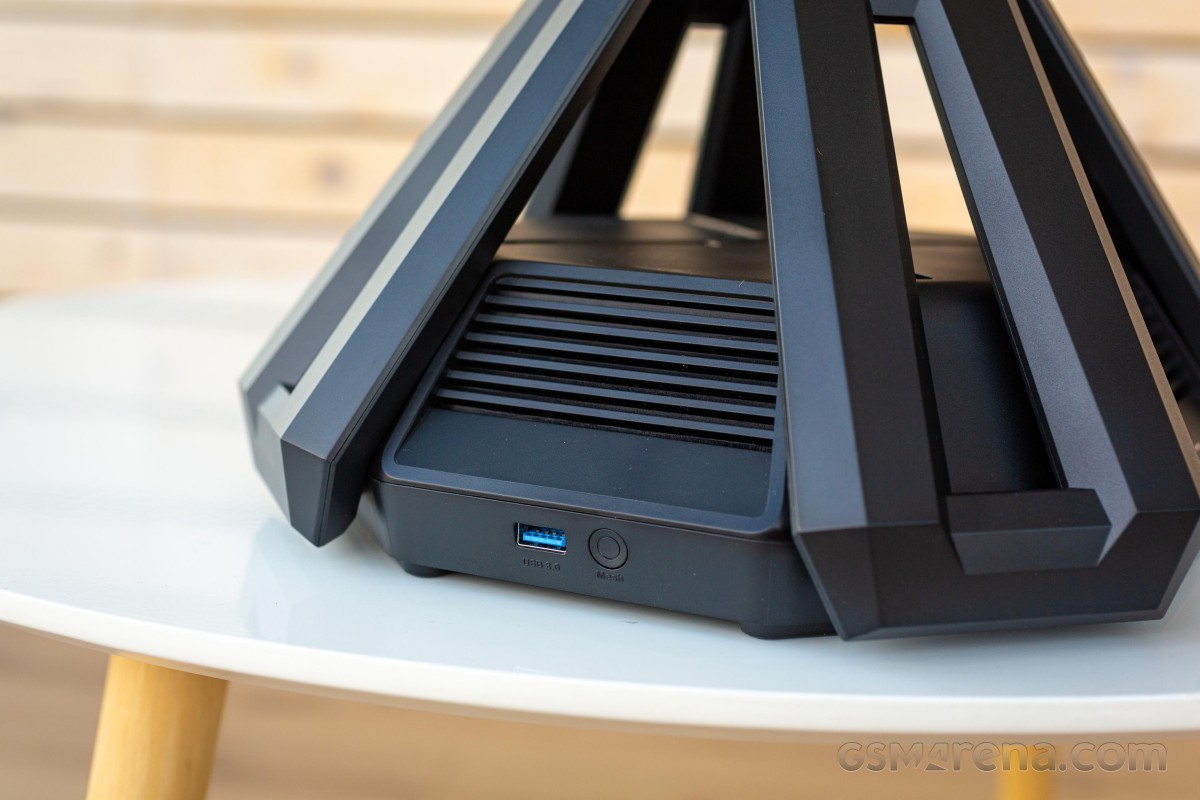 Indeed, up until I busted out the ancient PSP, I noticed no issues whatsoever. The PSP itself struggled badly to even connect to the AX9000 and once it did, ping to the router on my laptop almost doubled. Honestly, even that hardly made a noticeable dent. The Xiaomi AX9000 is a beast on another level. For a bit more context, I am currently running an Honor Router 3, which is a decent Wi-Fi 6 router at home and the AX9000 still managed to impress me.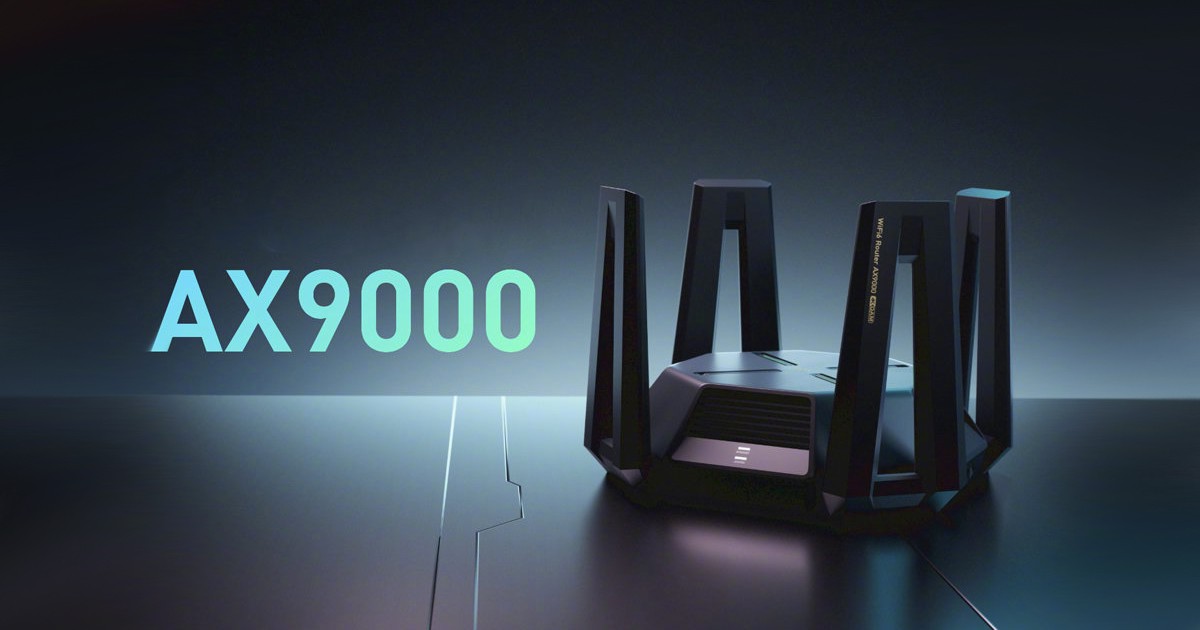 One of the toughest Wi-Fi scenarios I tend to use regularly is to stream VR games from my gaming PC to an Oculus Rift 2 via its Wi-Fi 6 connection. As you can imagine, that requires massive bandwidth and is sensitive to latency. With my regular Honor Router 3 setup, I tend to knock everything else off of my Wi-Fi before I start playing. No such need with the AX9000 though. Well, I wasn't about to power the PSP on, of course, but I managed to have what I would call a very fluent Half Life Alyx play session while the TV was playing 4K HDR Netflix. I didn't bother to disconnect any of my numerous IoT devices either. Amazing!
In slightly more traditional testing, I managed to get up to 4 4K YouTube streams 2 HDR Netflix ones, before I inevitably ran into a bottleneck. The thing I exhausted, however, was my internet connection. Taking things to the absolute extreme, I then decided to stress the internal network further and introduced a 4K Plex stream to the mix. No issues. Finally, not one, but two concurrent large SMB network transfers was that thing that make Netflix streams start to buffer and drop down in quality. Since I hadn't introduced any additional external bandwidth and connections, I was clearly, finally bumping up against some limitation of the AX9000. Honestly, it was anything but easy to make this behemoth sweat. Mind you, even at the height of these shenanigans, I never actually managed to hear audible noise from the router's internal fan.
Final thoughts
We set out to kind of answer two separate questions – do you need an upgrade to Wi-Fi 6 and how would it be better in general than any older, existing Wi-Fi setup and whether the Xiaomi AX9000 is a good upgrade path to that end and a good product overall.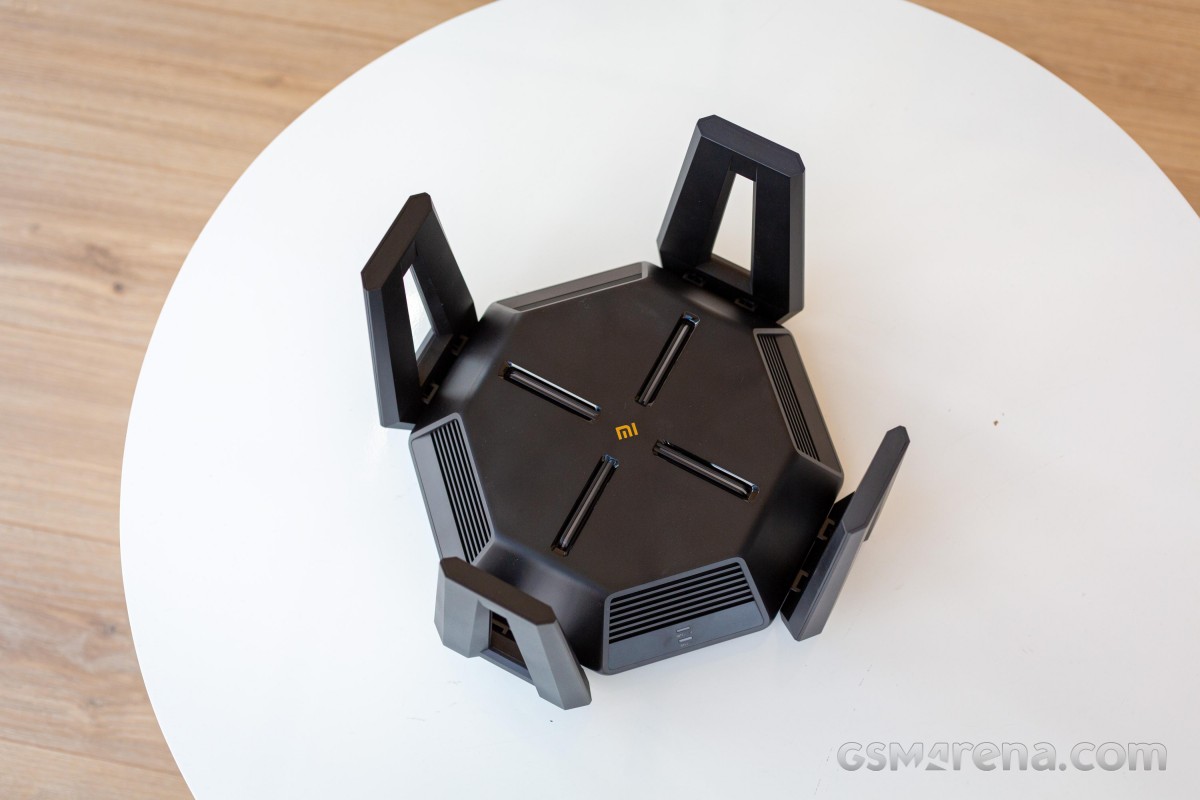 Let's start with the Wi-Fi 6 part of the conundrum. Whether or not you should hop on board it now very much depends on your current and expected future Wi-Fi needs. If you have a few Wi-Fi devices at home and everything is working perfectly fine for your needs, you are saturating the internet connection you are paying for and are not choosing between streaming on the TV and faming online, for instance, then you might want to stay put. Wi-Fi 6E will soon be a widespread thing and with the inclusion of the 6GHz band could offer an even more future-proof upgrade path soon. In the meantime, Wi-Fi 6 has already gotten attainable enough at good value pricing for enthusiast to start confidently hopping on board. If you are itching to swap out every light switch in your home with Wi-Fi ones and perhaps throw in a few cameras while at it, then a Wi-Fi 6 futureproof router might be a good investment.
However, that is not us telling you to get the Xiaomi AX9000. It is an absurdly powerful unit, no doubt about it, likely even too overpowered for your average home. It is also being unfortunately held back severely by its simplistic web management software. It seems Xiaomi made a conscious choice to optimize for convenience and ease of use, at the expense of added-value and advanced features. That, however, makes little sense on the $250, or so AX9000. A lot of its potential is just left unused. If you are paying that much, you should honestly expect more and you can get more from competitive offers. Alternatively, you can also look at some of Xiaomi's other, better priced routers, like the AX6000 or AX1800 for much better value and a better fit for the company's streamlined if limited management interface.