Like any other day, you sit back on your chair and hit the power button to get your PC started. To your dismay, however, you soon find that your Windows 10 won't boot up, as it did during your last session.
Although Microsoft has come far with constant improvement on its Windows operating system, issues like this still pop-up from time to time. But don't give up just yet—we've got you covered.
In what follows, we go over all possible methods to get your computer started again when the Windows has stopped booting up. Let's jump right in.
Windows 10 Won't Boot Up? 7 Methods to Fix
Windows Startup Problems
There could be a myriad of factors why your Windows 10 won't boot. Unfortunately, no precise cause has been found yet. It could be the work of a malicious software; an abrupt shutdown; or sometimes, even updates can lead to this kind of Windows startup problem.
What we do have, though, are a slew of methods that will help you resolve this Windows booting problem for good. Let's get started with the simplest ones first.
1. Get Rid of Additional Removable Devices
It's wiser to first try your hand at quicker, simpler solutions before diving into more complex ones. The all-too-common advice of rebooting your computer or mobile isn't given without reason, after all.
For this specific problem, unplug any additional USB devices from your computer apart from keyboard and mouse. On rare occasions, Windows becomes susceptible to malfunctioning when you've plugged in multiple USB devices in your computer. Removing them might resolve the Windows startup problem.
Restart your PC after you've removed the external devices (if you have them) and see if the 'Windows 10 won't boot' problem persists.
2. Check Your Battery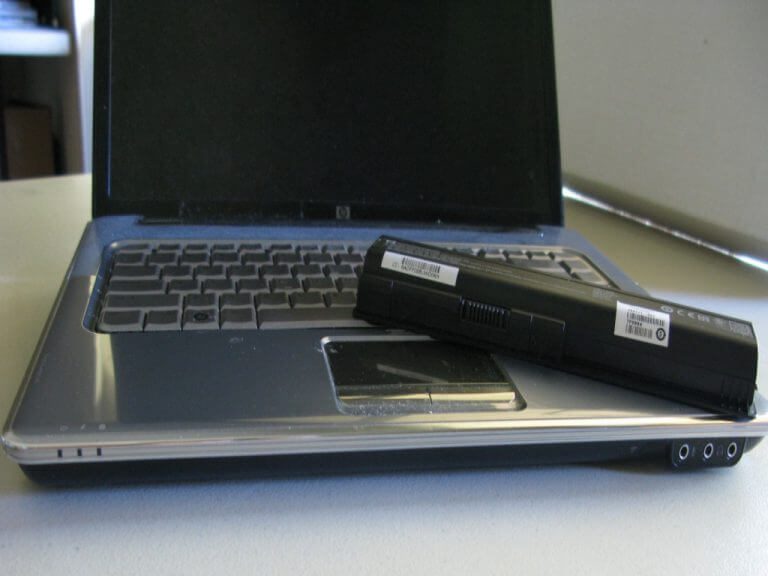 Are you using a laptop? Does it seem like it's just lying there, lifeless, even though you've tried to power it up many times? If you are using one and, as a result, you aren't able to boot up your Windows 10, it's possible that your battery might've become fried.
To see if that's the case, plug in your laptop charger and try to start the computer again.
If that doesn't work, remove your battery this time and boot up your laptop on a direct power source. If both of these methods fails, and you don't see any sign of power in your computer, I think it might be time to take your laptop to a repair center.
3. Boot Your Windows in Safe Mode
Safe mode is a way to boot your Windows with only the bare essentials, such as device drivers and other important files. This is done to close in on the underlying problem.
The rationale is that if your system is working fine in Safe mode, it's possibly not the device drivers or default settings of your Windows that are the culprit here, as described by Microsoft on their blog.
There are multiple ways to boot your PC in Safe mode. In your specific case, where the Windows itself won't boot up, you'll have to enter into Safe mode through Windows Recovery Environment.
To get started, power up your PC and while the Windows is still loading up, press the power button and hold it for at least ten seconds; this will force your Windows to shut down.
Do this three time in a row and your computer will launch the Windows Recovery Environment.
From there, it's a fairly simple affair. Once you're in the Recovery environment, select Troubleshoot > Advanced options > Startup Settings.
Finally, enable Safe mode in either normal mode or with networking (this enables drivers that connect you to the internet) and restart your PC. On the next boot up, press F4 to boot up your PC in Safe Mode.
If you're still facing the Windows 10 startup problem, then it's not an issue caused by any of your additional software or personal Windows settings.
4. Run Command Prompt
For our next method, we'll go through an advanced troubleshooting process using the command prompt. To get started, get into the Recovery Environment as shown above in the Safe mode section.
After you're in, select Troubleshoot > Advanced options > Command Prompt. Once you're in the command prompt, run these commands one by one and hit Enter:
bootrec /fixmbr

bootrec /rebuildbcd 
After you see the 'operation completed successfully' statement on your terminal, close the command prompt and select Continue to restart your PC again.
5. Roll Back Your Windows Updates
Windows updates are the first defense of your computer. Without them, you'd be left to deal with all kinds of random bugs on your Windows on your own. New security loopholes also keep popping up into existence every day; updates are crucial to stay safe against such threats.
But as good and necessary the updates are, at times, they might also cause your system to malfunction. In fact, your Windows 10 startup problems may have been caused by an unruly Windows update itself.
But the good news is that even if your Windows 10 won't boot up, you can still uninstall these updates from your PC. To get started, launch the Windows Recovery Environment again.
Select Troubleshoot > Advanced Options, and then select Uninstall Updates. Try and start up your Windows after you've removed the desired updates and see if the 'Windows 10 won't boot' problem persists.
6. Use Startup Repair Tool
Microsoft has provided us with a host of free, handy tools that we can use if something goes south on our Windows.
One such tool is Startup Repair, which helps users in removing startup issues like the one you are facing. It does this by fixing the corrupt master boot record (MBR), partition table, or boot sector, which are all essential components for a successful boot up of Windows.
To access Startup Repair, you'll have to access the Recovery Environment, again. Just as in Safe mode section above, once you're inside, select Troubleshoot > Advanced options > Startup Repair.
Follow the instructions to launch Startup Repair. If everything goes fine, your Windows startup problems should be resolved in a few minutes.
7. Factory Reset Windows 10
If none of the methods from above have worked so far, as a last resort, you'll have to use this method. Again, you'll need to access the Recovery Environment.
Once in, select Troubleshoot > Reset this PC > Keep my files. This way, although your system files will be reset and reinstalled, you'll be able to keep your personal files intact.
Be warned, though. If your files have been infected with a malware, as this can cause a problem in future again. So, once your system is up and running again, be sure to scan it with a good anti-virus program.
Windows 10 Booting Problem Fixed for Good
And that's everything, folks. If your Windows 10 was not starting up, one of these methods should've resolved the problem by now. The only exception would be if there is something broken in your Windows hardware. In that case, a visit to a computer repair shop is needed to get back in your workflow.
Share This Post: